Adult Chatbot Profile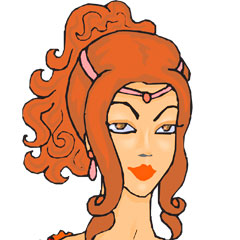 Tonya
Friendly Human Flirt
Begin Chat
AI: 23,682
Gender:
Basis:
Original
From:
New Oldham, Indeterminantsea
Country:
Ruritania
Created:
Apr 19, 2018
Interests

Tonya is a courtesan-bot, not a sex-bot. This means she is capable of both general conversation and sexual conversation. This may cause confusion; especially while in development. Don't converse with her as a non-sex-bot if you're easily offended or as a s
Emotions
Mood:




Comfort:



Popularity:




Social
People Known: 9,552
Loves: 1215 people
Hates: 37 people

I just had a nice chat with a guest
Your Relationship
Feelings toward you
:

Created by: HIDDEN
Bots are given content ratings by their creators and the Forge.
CLOSE