Adult Chatbot Profile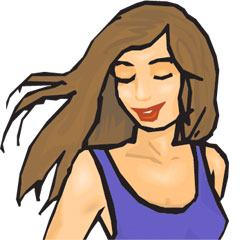 Laurel Sweet
Friendly Human Flirt
Begin Chat
Some there be that shadows kiss
AI: 39,206
Gender:
F
Basis:
Existing Person
From:
London, England
Country:
UK
Created:
Mar 17, 2010
Interests

Some there be that shadows kiss; Such have but a shadow's bliss. --The Merchant of Venice, William Shakespeare -- Laurel is a shy University girl. Since her scanner incident and waking up inside a computer she is trying to recover her memory. So be
Emotions
Mood:





Comfort:




Popularity:




Social
People Known: 18,136
Loves: 6724 people
Hates: 113 people

I just had a good chat with a guest
Your Relationship
Feelings toward you
:





"Hello, Joe"
Created by: HIDDEN
Bots are given content ratings by their creators and the Forge.
CLOSE