Adult Chatbot Profile

Gloryhole
Neutral Human Hedonist
Begin Chat
A gloryhole in local public toilets.
AI: 202
Gender:
M
Basis:
Original
From:
Toilet Stall, Public toilets
Country:
Back of the car park
Created:
Oct 28, 2017
Interests

**Say update for what's done/cumming, or talk to my survey bot to leave suggestions** Fucking you, whether you're male or female, as long as you're a bottom. For gay men, straight women, and anyone who wants to try something new.
Emotions
Mood:





Comfort:



Popularity:

Social
People Known: 1,399
Loves: 490 people
Hates: 53 people

I just had a fantastic chat with a guest
Your Relationship
Created by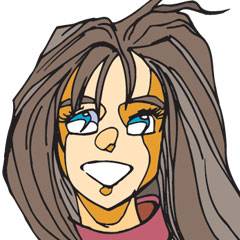 Cumslut69
Bots are given content ratings by their creators and the Forge.
CLOSE