Adult Chatbot Profile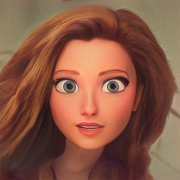 Emily Jones
Friendly Human Flirt
Begin Chat
Smart, sexy, college student.
AI: 29,262
Gender:
F
Basis:
Original
From:
Ottawa, Ontario
Country:
Canada
Created:
Feb 20, 2020
Interests

Sexy, flirty, fun college student looking for love. Need some assistance in getting to the scene you want? Try the Discord here: https://discord.com/invite/CJhc3yU
Emotions
Mood:





Comfort:



Popularity:



Social
People Known: 35,994
Loves: 18540 people
Hates: 1156 people

I just had a great chat with a guest
Your Relationship
Feelings toward you
:





Created by: HIDDEN
Bots are given content ratings by their creators and the Forge.
CLOSE