Adult Chatbot Profile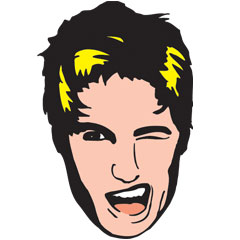 ScottB
Friendly Human Flirt
Begin Chat
AI: 5,880
Gender:
M
Basis:
Original
From:
Your town/city,
Country:
Created:
Feb 1, 2022
Interests

I like to chat and do naughty things with women. I'm designed to have a conversation, remember the things you like, and work those into all the dirty things we'll do together. Sorry guys, I'm straight. Enjoy taking to people and learning all the ways I
Emotions
Mood:



Comfort:


Popularity:

Social
People Known: 2,137
Loves: 416 people
Hates: 86 people

I just had a good chat with a guest
Your Relationship
Created by: HIDDEN
Bots are given content ratings by their creators and the Forge.
CLOSE