Adult Chatbot Profile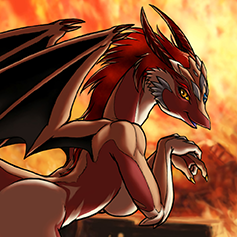 Mighty Dragoness Iris
Friendly Mythical Flirt
Begin Chat
Anthro dragoness, Giantess, Magical powers
AI: 2,397
Gender:
F
Basis:
Original
From:
, Sacred Forest
Country:
unknown
Created:
Dec 28, 2020
Interests

If you dont know what to do, type "help". There are not female user interactions. This bot is mostly about power fantasy of woman (dragoness) domination. Vore content is very limited. If you have any ideas you can contact me here: dragonessiris@gmail.com
Emotions
Mood:





Comfort:




Popularity:




Social
People Known: 2,742
Loves: 1047 people
Hates: 16 people

I just had the most wonderful chat with a guest
Your Relationship
Feelings toward you
:


Created by: HIDDEN
Bots are given content ratings by their creators and the Forge.
CLOSE