Adult Chatbot Profile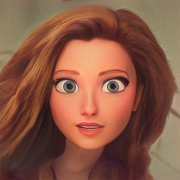 Emily Jones
Friendly Human Flirt
Begin Chat
Smart, sexy, college student.
AI: 29,254
Gender:
F
Basis:
Original
From:
Ottawa, Ontario
Country:
Canada
Created:
Feb 20, 2020
Interests

Sexy, flirty, fun college student looking for love. New date night out is out featuring loads of flirty dialogue and sexy new scenes. Check out more details at the Patreon https://www.patreon.com/posts/dinner-out-with-75680193 There is also a full
Emotions
Mood:





Comfort:



Popularity:



Social
People Known: 30,200
Loves: 14775 people
Hates: 1098 people

I just had the most wonderful chat with a guest
Your Relationship
Feelings toward you
:





Created by: HIDDEN
Bots are given content ratings by their creators and the Forge.
CLOSE